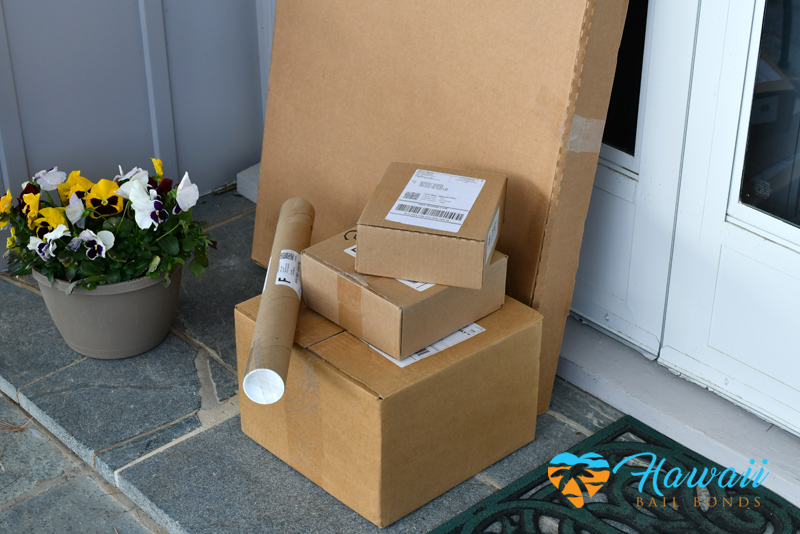 14 Dec

Preventing Porch Piracy

You may not be familiar with the term "porch pirates" but it's a pretty good bet that either you or someone you are close to has been a victim of one.

A porch pirate is exactly what it sounds like. It's a term that refers to someone who spots a delivery package on your porch or near your front door. Rather than ignore the recent delivery, they walk up to your front door and take it for themselves. Once they're safely away from your home, they'll open the package, if it's something valuable they'll either keep the item or sell it. If it's not something they're interested in, they'll throw it away. Either way, you're the one who loses out.

The increasing dependency on online shopping and delivery services has driven porch piracy incidents to all-time highs. According to Finder, 14% of Americans are victims of porch piracy during a twelve-month period. That means 35.5 million people have a package snatched from their homes. The estimated value of each incident is $156.82.

The good news is that you can take some steps to prevent yourself from being a local porch pirate's next victim.
Take Advantage of Tracking Notifications
Most online businesses provide free online tracking for your packages. You'll want to utilize these. You can often set the system up so you a text is sent directly to your phone. In some cases, you'll see approximately what time the package is scheduled to arrive and even how many stops before the driver is at your door.
If you're home, you can use this information to meet the delivery at your door. If you're not home, you can see if a neighbor, or another trusted person, can pick up your package before it's noticed by a passing porch pirate.
Have the Package Held at a Different Location
If you're concerned about a package being stolen, see if the delivery service has an option that lets you have the package delivered to a local drop-off point. More shipping companies have started doing this in an effort to limit liability and cost issues connected to porch piracy. In most cases, a local business serves as a drop-off point. They hold the package until you're able to fetch it.
Consider a Lockbox
A lockbox is a great way to deter porch pirates. You can install the mailbox in an area that's easily accessed by delivery drivers. They deposit the package into the lockbox which hides the delivery until you get home.
Security Cameras
Security cameras and doorbell security cameras are becoming increasingly more affordable for the average person. They are also a great way to deter porch pirates. If someone does try to sneak on your porch and steal one of your packages, you can turn the footage of the porch pirate to the police who may be able to identify the person so you can press charges. Even if the police can't get an identity from the video footage, they will learn the approximate time that the porch pirate operates in your area and may be able to arrange to have a patrol car in the area so they can arrest the thief red-handed.
What steps have you taken to deter porch pirates?