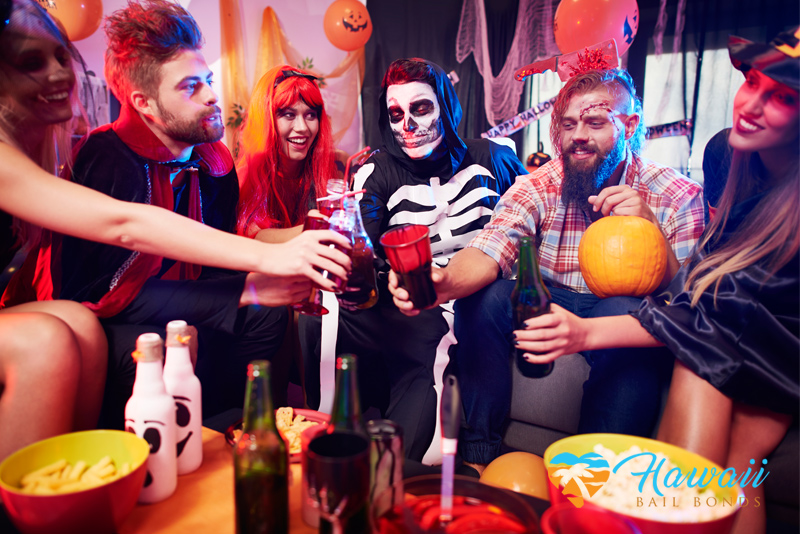 06 Oct

Drunk Driving on Halloween

It's no secret that getting behind the wheel after you've been drinking is a bad idea, yet there are a few nights of the year where driver's leave their common sense at home and drive home after having one too many. Halloween is such a night.
Why People Drink on Halloween
Halloween is a festive holiday. A time when lots of people like to cut loose and relax. There are usually lots of parties where the alcohol generally flows. The happy atmosphere combined with the anonymity of wearing a costume makes it easy to cut loose and lose track of how much you've had to drink.
The Dangers of Drinking and Driving on Halloween
There's never a safe time to drive after drinking, but it's particularly dangerous on Halloween. The lure of free candy means that the streets are full of very young children. Many of these children aren't paying attention to anything but getting to the next house as quickly as possible. They don't look before they cross streets or rush around blind alleys. Sober driver's often struggle to stay alert when driving through popular trick-or-treating areas. With alcohol dulling your reflexes the odds of you getting into a drunk driving accident on Halloween increase.
Another thing to keep in mind is that Halloween is one of the holidays when police officers are out in force and they are going to be extra alert. The slightest sign that you're driving while impaired on Halloween and they will pull you over.
If you're planning on drinking this Halloween, it's in your best interest to arrange for a cab, Uber driver, or have a friend serve as your DD. The last thing you need is to end the holiday with a drunk driving conviction.