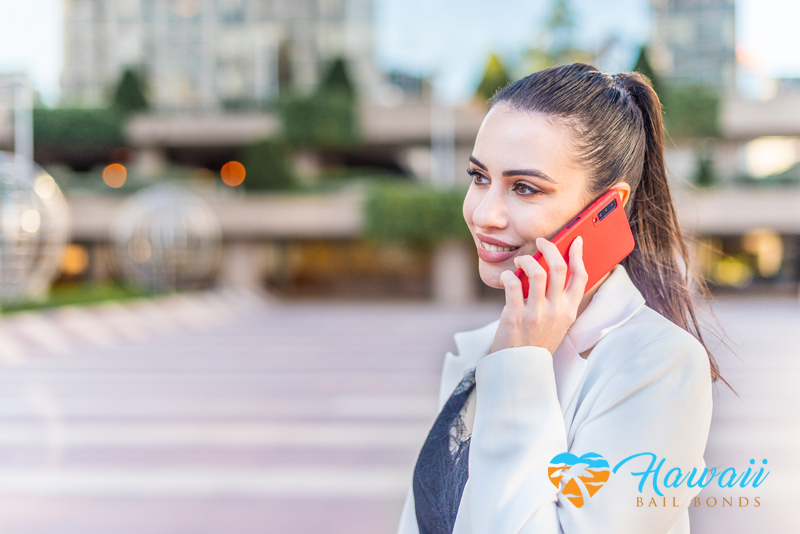 How to Contact a Bail Bonds Agency
When it comes to contacting us, you have a few different options. The first is an old-fashioned phone call. We have a toll-free number so you're free to call us from inside your jail cell. It doesn't matter what time of day or night it is, you'll be able to reach us. We're even available and ready to take your call on all major holidays.
If you're not a fan of making phone calls and the jail allows you an internet connection, you can use the chat with us feature on our website. When you do, you will connect with a real person, not a chatbot. The person you're communicating with is a bail bond expert and will answer all of your questions about bail process.
Additional reasons to talk to us include:
24/7 Bail bond service
20% Discount
Phone/Online approval
Payment plans
No hidden fees
No collateral required for working signers
Feel free to call (808)253-1676 you won't believe how easy we are to work with!
---
Quick Bail Release
When your loved one gets arrested in the middle of the night without warning, you need a reliable bail bonds who can quickly rescue your loved one from jail. No matter what time of the day it is, we guarantee that someone on our team will be there for you.
We Offer the Best Help with DUI, Drug, Warrant, Domestic Violence, Felony, Traffic, Weapons & Misdemeanor
We Specialize in Fast, 24 hour availability! Call us now, get them out within hours! (808)253-1676.